We Make Transforming Your Outdoor Space Into a Relaxing Escape, Affordable
Agape Pools, is pleased to provide a comprehensive selection of options for swimming pool financing. We have established contacts with chosen vendors so that we may obtain the most advantageous financing plans and rates and guarantee that the approval and funding processes are carried out promptly and uncomplicated.
The average cost of fibreglass pool can be high, and its financing is often viewed favorably by banks and other lenders. This is because a custom pool construction can significantly increase the value of your home. Because payments can be spread out over several years, the monthly payment is frequently low enough to be affordable, making it possible to design the backyard of your dreams.A
Financing of Your New Pool in 3 Simple Steps
The first step to getting your new pool financed is to apply for financing with a trusted lender like HFC- Home Improvement Loans or Lyons Financial. Both lenders specialize in providing loans for home improvement projects, including pool installations. Applying for financing is quick and easy, and you can typically get approved in as little as a few minutes.
Once you're approved for financing, choose your loan terms. You can select a repayment plan that fits your budget, with options ranging from a few years to several decades. With HFC- Home Improvement Loans or Lyons Financial, you can rest assured that you'll be getting a competitive interest rate, making your loan affordable and manageable
Get Your New Pool Installed
With your financing secured, all that's left to do is get your new pool installed! We" work with you to design and build the perfect pool for your backyard. Whether you're looking for a small plunge pool or a sprawling resort-style oasis, your financing from HFC- Home Improvement Loans or Lyons Financial will make it possible to turn your backyard dreams into reality.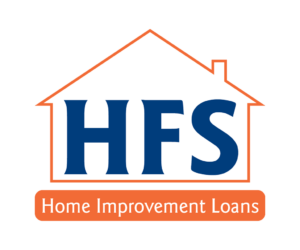 HFS
Home Improvement Loans

Lyon Financial
Unsecured Pool Loans
HFS Financial was founded by experts in the financial field who wanted to provide homeowners with the most efficient way to fund their home improvement wants and needs. From financing inground and above ground swimming pools to kitchen and bath remodels, and all the different projects in between, HFS Financial can help. Searching for the right home improvement loan takes valuable time, and there's always plenty of questions about interest, payback schedules, and loan disbursement (i.e. who controls the money).  Finding a low rate and a fair payment can be tough, even with great credit.  With HFS, say hello to great rates and low monthly payments.
At Lyon Financial we believe the best family vacations are the ones spent in your own backyard. As the industry leader in providing swimming pool & home improvement financing options since 1979, we offer personalized, hassle-free financial solutions tailor-made to your individual needs and qualifications, eliminating the usual lengthy and stressful loan process to quickly and conveniently bring your backyard dreams to life. With over 500,000 satisfied customers nationwide, why trust anyone else? We are financing experts who provide the means to fulfill your backyard dreams. At Lyon Financial, we don't just build pools. We make memories.