You have a brand-new pool, but now what can you do to maintain and improve?
We supply your pool with the best products to make it stand out. See below:
If you open your pool in mid-spring and are looking for the benefits of a solid safety cover without the weight associated with it – this is the cover for you!
• Blocks sun like a solid cover – No springtime algae growth.
• Made from a unique weave of polypropylene mesh that blocks out algae producing
UV Rays. Keeping sunlight out ensures that you will open to cleaner water in the spring.
• Secures pool from children, pets and stray animals.
• Nearly 50% lighter than solid covers for easier installation, removal and storage.
• Nearly 75% more tensile strength than competitor's standard mesh!
• Custom ProMesh Covers comes standard with Commercial Grade Springs – A $125
value!
• 15 Year Limited Warranty.
• Meets or exceeds ASTM standards – as set forth in ASTM F 1346-91.
All GLI Inground Liners are created using G-Fusion Bonding Technology. This patent pending process is engineered to create a stronger,
less visible seam for our custom-made vinyl liners.
• Liners made with the highest quality virgin vinyl in 20 or 28 mil
• Crafted using sophisticated, computer-aided design technology for a perfect fit
• Exclusive customizable liner program – create a pattern unique to you!
• Full floor print liners available from any floor in gli's line-up
25-year prorated warranty with available warranty extension programs
• G-fusion bonding technology for stronger, less visible seams
Colormagic pool fixtures – for a completed look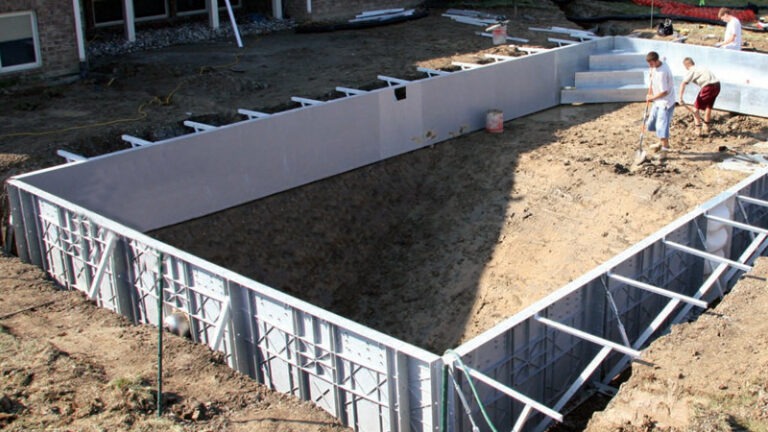 High Performance Composite Building Materials for Swimming Pools
Tensile Strength Testing of Plastics
Tensile strength measures the force required to pull something such as rope, wire, or a structural beam to the point where it breaks.
Flexural Strength Testing of Plastics
The "flexural strength" of a material is defined as its ability to resist deformation under load by applying pressure.
Notched Izod Impact Testing of Plastics
An early destructive test designed to determine the resistance of a plastic to the impact of a suddenly applied force. 
DONT HESITATE TO ASK A QUESTION
Leave us a message. We'll get back with you shortly!
Address
954 Market St, Charlestown, IN 47111
Open Time
9 am to 5 pm
Phone
 (812) 796-9031